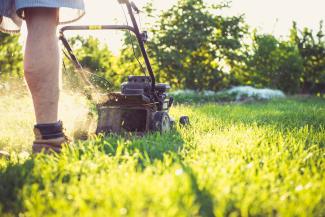 Importance of a Summer Job
Summer jobs are a great way for teens and college students to start to understand their work ethic and strengths. I started my journey of summer jobs when I entered the 7th grade. My parents were not the best with their money, and I learned that if I wanted something, I had to work for it. I feel that learning this at a young age has helped me become a more determined worker and has impacted the rest of my life. 
My first summer job was simple: helping a neighbor tear down an old side of his house and pulling nails out of lumber so he could reuse it. I would always go around and find yard trimming jobs where I could make a little money. As I entered high school, I sought better, more stable jobs. My first real job was working at a gas station in my hometown. I then joined the Oregon National Guard at the age of 17 and then took on an internship for Blue Mountain Investment Management LLC. That internship landed me here, writing this blog. 
So how can learning from new internships and jobs during the summer help? I have found that any job is better than no job. Being able to prove that you have past experience in any job, proving that you can show up on time and consistently do the work. This helps employers hire you as an employee as they can trust that you are capable. I have learned that making connections and expanding my personal network has helped me find different jobs I may have never seen if I did not have the connections I had. 
So, what is a way to expand your reach on jobs and your network? I have been using LinkedIn, Indeed, Jobs2Careers, and ZipRecruiter. These online platforms have helped me better build my resume and find new jobs. I have been able to do various interviews, and while I may have not gotten the job, it has helped me prepare for future interviews.  
Taking the next step to find your summer job does not have to be hard. Build your resume, log on, and search for new jobs on any search engine. Finding a job that is close to your major or future career is a good goal, but taking any opportunity to work is better than not taking any job. Working in any environment can help you spread your network of people and connections. These new connections can lead to a better job later on. Take your next steps today.